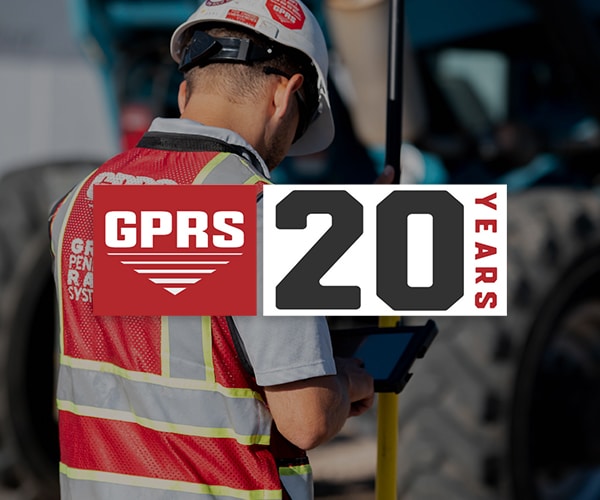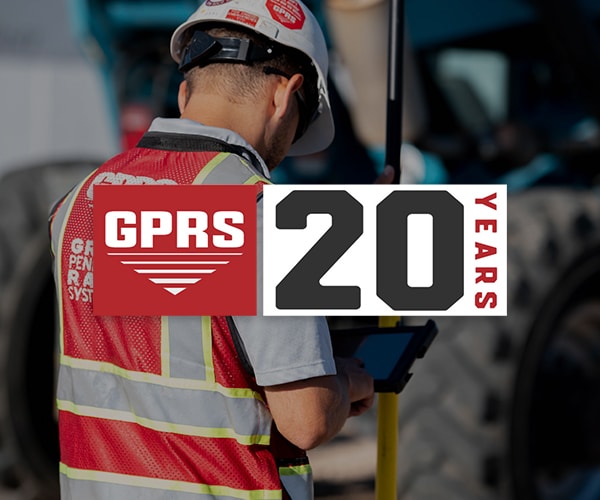 Toledo, OH — Release: May 10, 2021 — For Immediate Release
Today, GPRS announces its 20th anniversary as the industry-leading subsurface investigating contractor.
Focusing primarily on utility locating and concrete scanning services for varying construction projects, GPRS founder and CEO, Matt Aston, started this journey with a single ground penetrating radar system and the headstrong will that is needed to create a successful business.
Over the last 20 years, GPRS has grown into the industry-leading, subsurface investigations provider, with more than 300 Project Managers nationwide. Since its inception in 2001, GPRS has expanded beyond utility locating and concrete scanning services. As the industry changed, GPRS had two choices: continue to grow, or be left behind. Therefore, within the last few years, Matt Aston and his GPRS team expanded their services to include Video Pipe Inspection (VPI) and Facility Mapping and Modeling. And with the addition of SiteMap, GPRS' cloud-based facility mapping deliverable, the company continues to provide knowledge and experience for all of their clients.
CEO Matt Aston reflects on the company's past, while keeping an eye towards the future. "As I look back to where we started 20 years ago, I could never have imagined where we would be 20 years later. I'm proud of the growth, the reputation we have built, the market we have created and our loyal customer base, but what I am most grateful for is the people who choose to work at GPRS. I believe a business cannot be exceptional unless it has exceptional people. That is where we have been most blessed."
Through continuous growth, GPRS has made safety their number one goal. Matt Aston set out to create a world with a hundred percent damage prevention. To achieve this goal, Aston implemented the utilization of SIM-qualification, which encompasses not only top of the line technology, but intensive classroom training and on-site Project Manager mentorship. And through SIM, GPRS has achieved a damage prevention rate of 99.8%, an industry-leading statistic that places this company above competitors.
More importantly, GPRS has created a family atmosphere for not only their clients, but the employees who make what they do possible. Whether you work in the corporate office or are an expert Project Manager, you come to work every day knowing what you do matters. This company continues to work collaboratively with its clients and employees to create efficient and effective subsurface solutions.
GPRS consists of corporate employees and field staff that deliver an immersive experience for their clients and promote the success for the construction and technology industry.
For more information on GPRS and their services, visit https://www.gp-radar.com